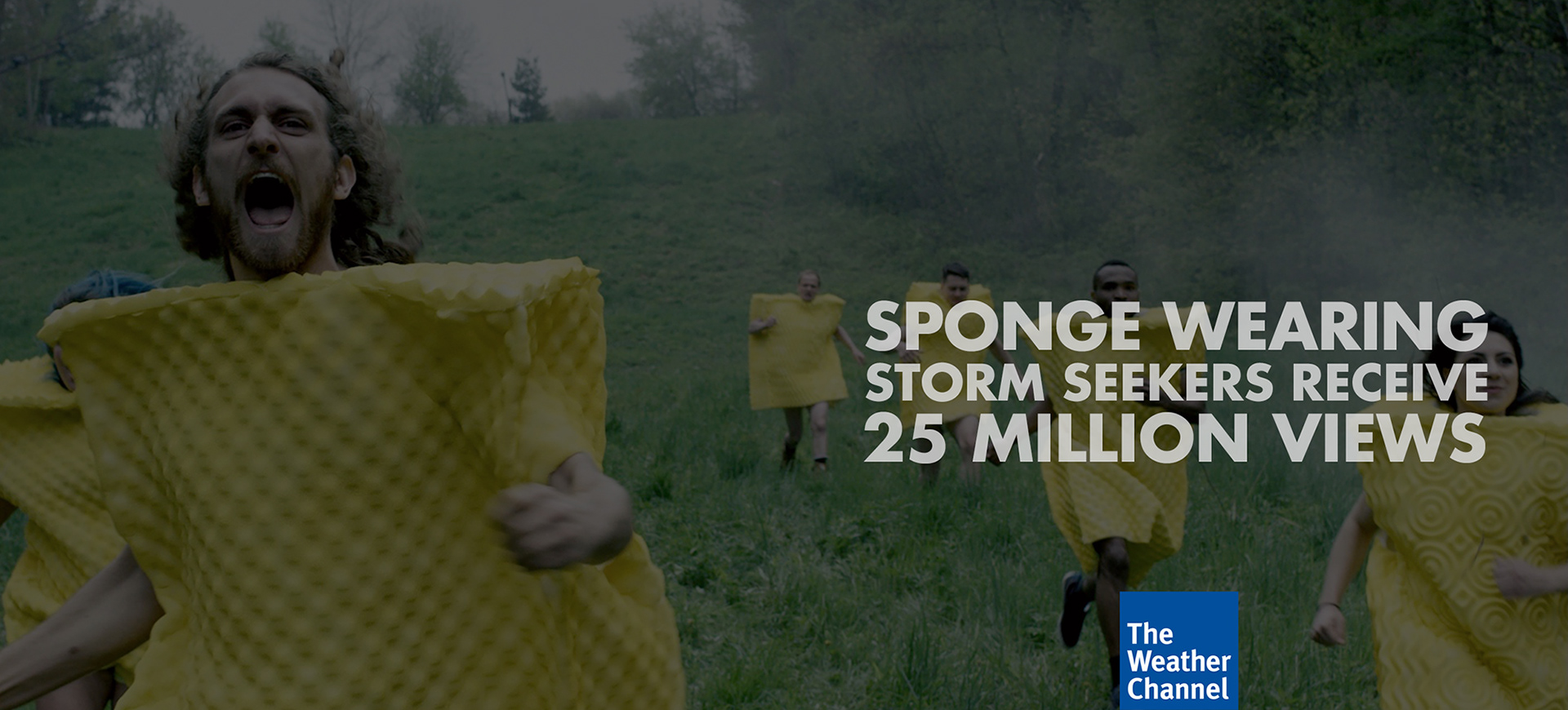 MIKE GOLDBERG: DIRECTOR | CREATIVE DIRECTOR | WRITER
This fully integrated national integrated campaign re-invigorated the Weather Channel app's declining usage with innovative original content. From sponge wearing thunderstorm seekers to men grilling meat on overheated car hoods, the campaign received 25 million overall complete views with an unprecedented conversion rate of new subscribers.
As a multi dimensional campaign, assets included banner ads with links to the video campaign. Media on Instagram, Snapchat and Facebook and strategically placed OOH billboards where extreme weather played a role.